Introducing sprint.bot
sprint.bot is a chatbot for Slack that lets agile teams run sprints without a scrum master or project manager. Now you can increase your team's velocity with virtually no increase in your overhead, all thanks to sprint.bot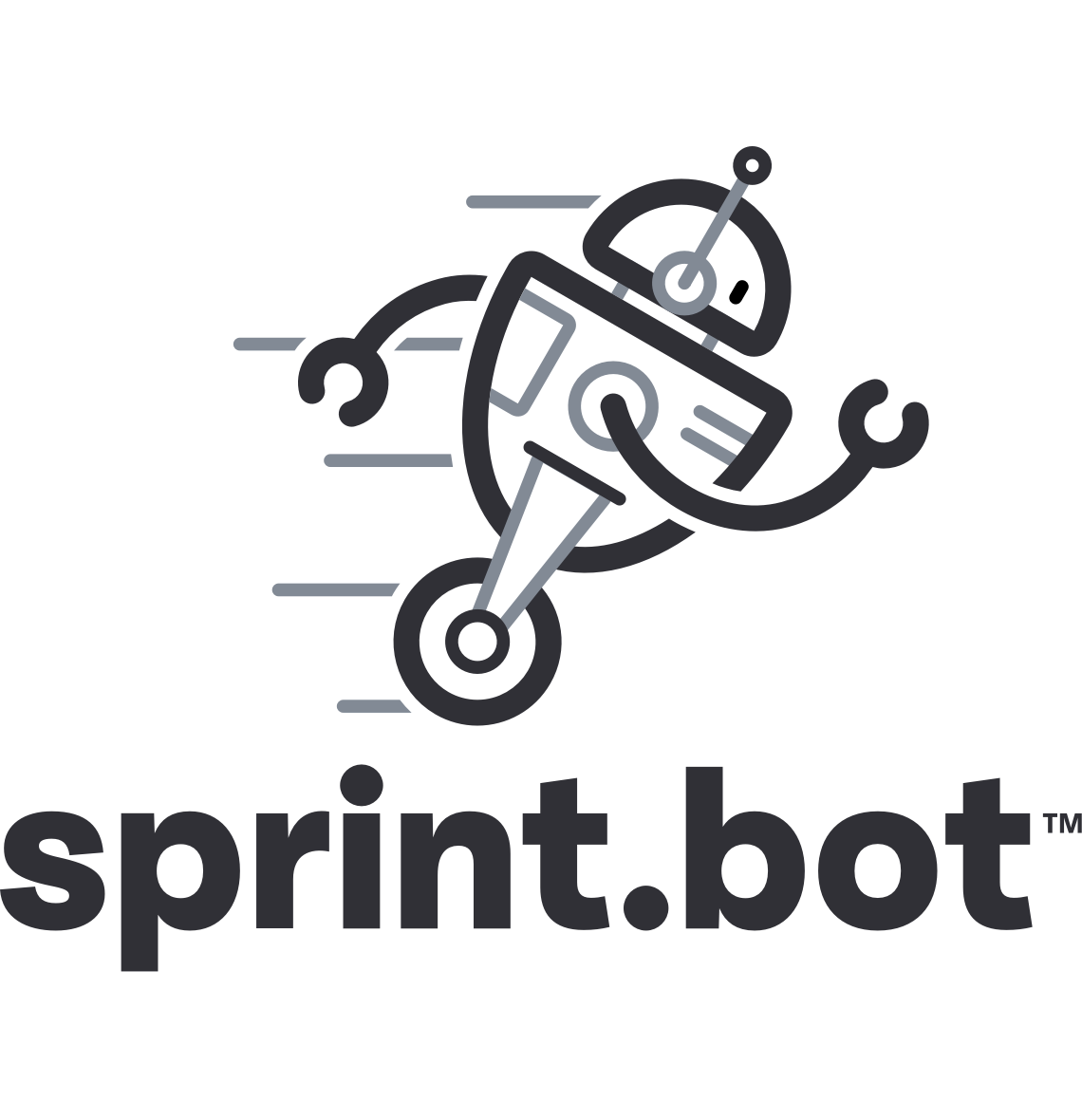 Run better sprints with sprint.bot
sprint.bot makes it easier for your team to do all of the velocity-skilling scrum work that no one wants to do. Via a quick conversation with the bot in Slack, users can plan upcoming sprints, post stand-ups each day, and keep track of what they've shipped. Team members can say things like "hi" or "I'm ready" and I'll help them plan their sprints using tickets and data straight from your team's project management tool. At the end of each sprint, I'll remind them it's time to wrap up and help them review and demo their work. The best part is that sprint.bot provides daily updates for how every team member's sprint is going. It automatically posts team performance reports in a designated channel at the end of every day so you and your team can maintain velocity and stay on track. You can request this report at any time by saying something like "daily report". This allows stakeholders, or product owners, or other team members to know exactly how everyone is performing. Want to know how many fixes or features a team member has shipped so far? Need to know who is blocked and what by? All of these questions and more can be answered by sprint.bot.
hide
How do I get sprint.bot?
Does sprint.bot sound like a good fit for your company? Click below to get started, we'll put together a custom licensing quote suited to your company's size and needs. While sprint.bot does a lot out of the box, we can even build bespoke features tailored to you, your company, and your team.
Who is T R I M?
We believe that short iterations and close collaboration with real humans is a better way to build products. High velocity and tight feedback loops are vital. Applying this philosophy, we've launched apps with multi-billion dollar companies, and have helped raise millions of dollars alongside first-time founders.
What we've accomplished to date:
SALES GENERATED FROM APPS
Let's do this.
Think sprint.bot would be a good fit for your agile team? We have licensing options available for companies of all sizes. Click below to get started. Review privacy here.